New Arrivals - November 2019
30 November 2019 | Rachel
New Arrivals - November 2019
This is the start of a new section of the blog that gives you a regular update of all new or re-stocked fabrics that have arrived in the past month.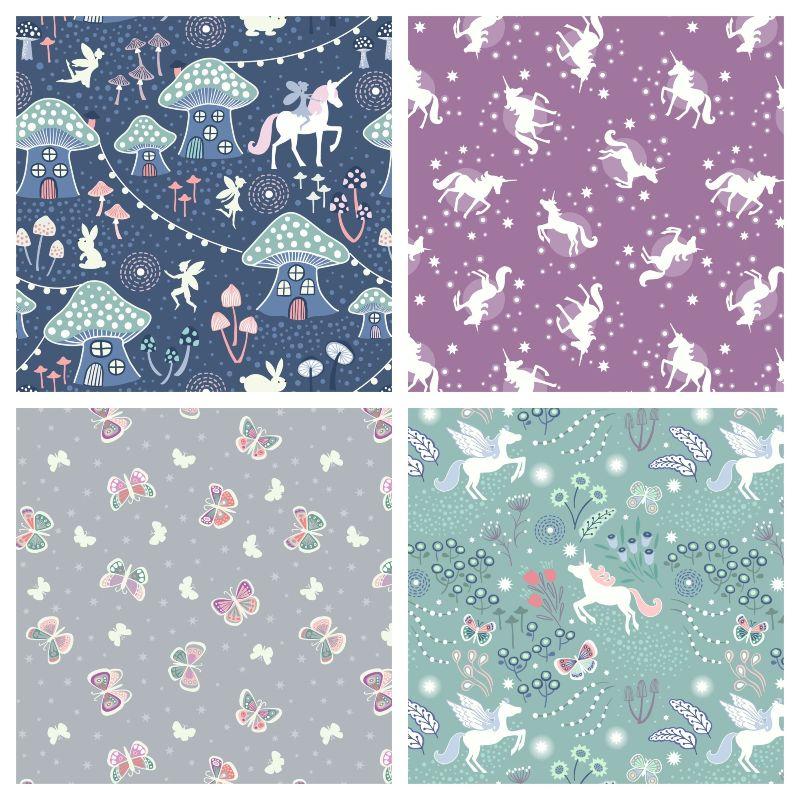 Fairy Nights by Lewis & Irene
Our second 'glowtastic' glow in the dark collection of fairy designs. See the mushroom village light up when the lights go out! Pretty stars, unicorns playing in the meadow and glowing butterflies are all included in this magical collection.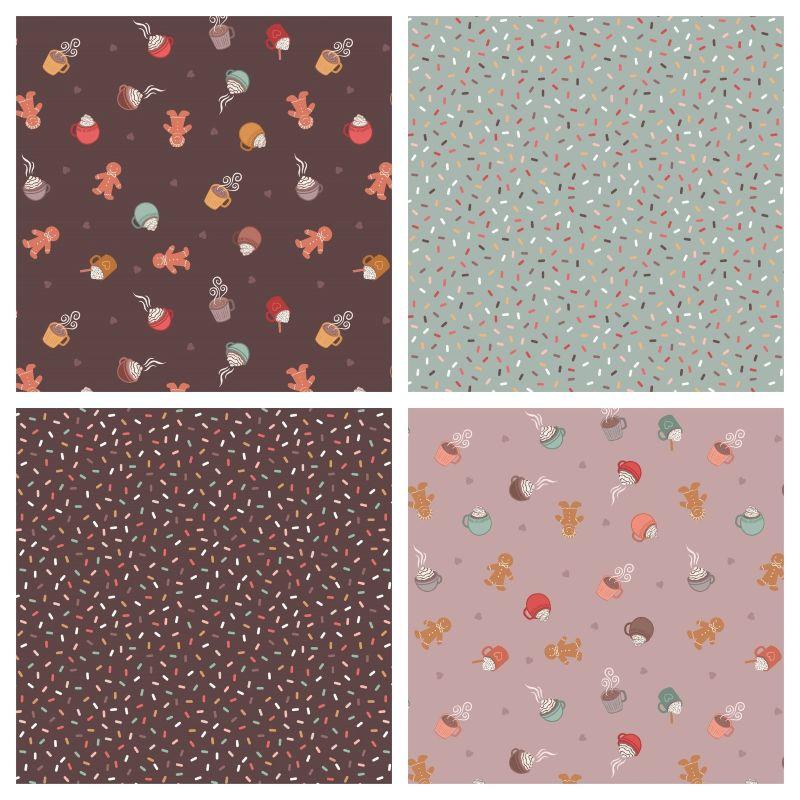 The Old Chocolate Shop by Lewis & Irene
Here's what Lewis & Irene say inspired them to make something new and unusual, chocolate scented fabric!
A mug of creamy hot chocolate with the sweet scent of cocoa and caramel in the air. Inspired by our favourite chocolate shop and café where you mix delicious chocolate pieces into large cups of warm milk and indulge on their delicious gingerbread. The perfect way to spend an hour or so on a chilly Autumnal day.
Follow us on Facebook or Twitter to keep up with all the latest arrivals and offers
Harry Potter Glasses & Bolt and Hedwig by Camelot
Two more designs from Camelot have arrived adding to the Harry Potter collection, Hedwig delivering his owl post and a shimmery gold glasses and lightning bolt design on a black base.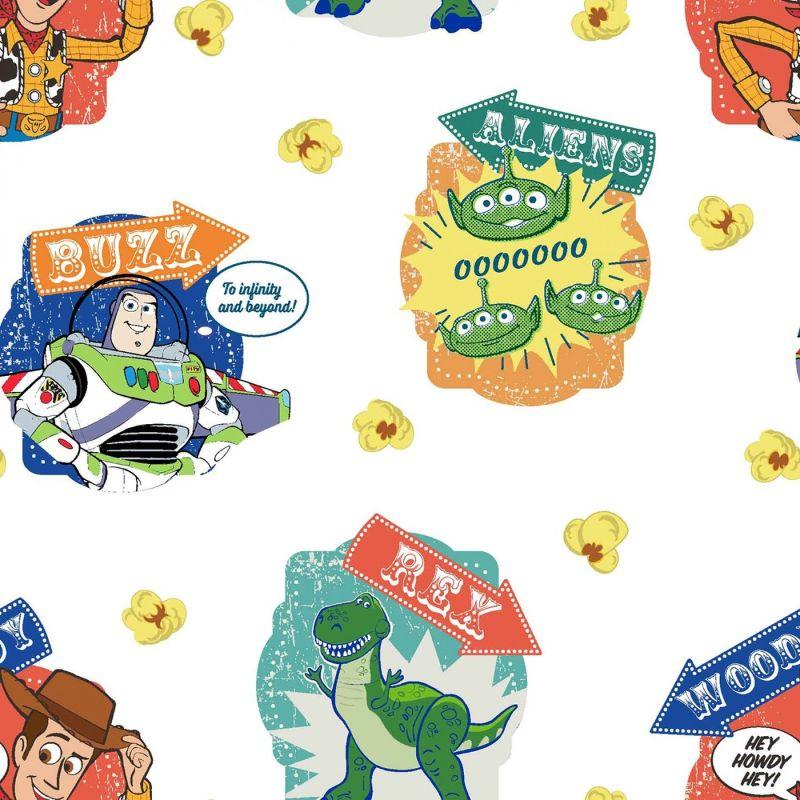 Toy Story Badges White Cotton by Springs Creative
More fun from Toy Story 4, this cotton has badge designs with all the favourite characters.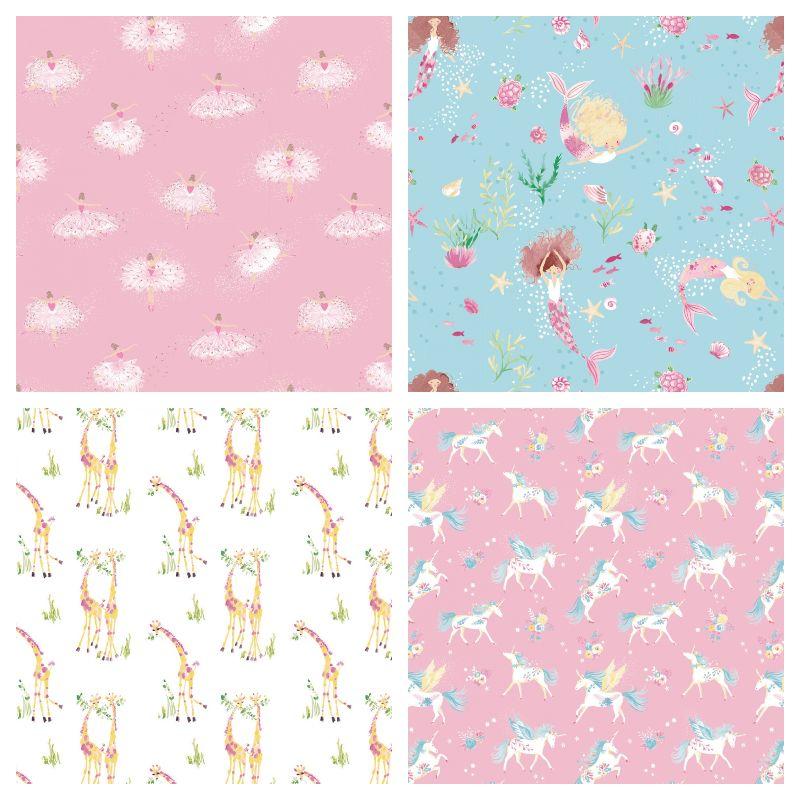 The Girls Collection by Laura Ashley from Camelot
Beautiful designs from Camelot licensed by Laura Ashley matching their current children's bedding collection. We have dancing ballerinas, jumping unicorns, playful mermaids and sweet giraffes.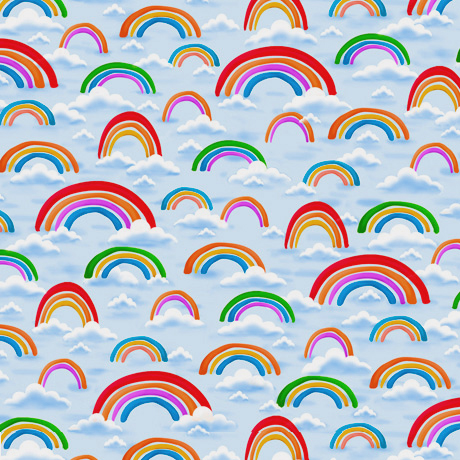 Rainbows Light Blue Cotton by Quilting Treasures
Here we have a really bright and cheery rainbows print with a cloudy background by Quilting Treasures